San Diego offers an abundance of attractions. Coastal with beaches for miles long and a laid back culture there is plenty of things to do in San Diego. The restaurant industry is fascinating, renovating, and servicing to what the people want. Many restaurants in San Diego do a wonderful job at keeping up with the trends. They offer great atmosphere and great food, creating a memorable experience for their customers.
Top 5 Restaurants that you Must Try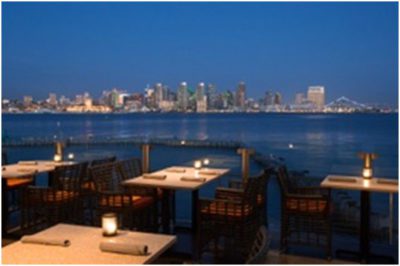 1. Island Prime
Island Prime sits atop the San Diego Bay in Harbor Island. The waterfront restaurant has it all. The unforgettable view looking over the bay and onto the beautiful skyline of Downtown San Diego the atmosphere is one of a kind. Specializing as a California Cuisine menu their food is mouth watering. From the moment you sit down to their warm bread rolls with house made butter and extensive wine & cocktails list, the exceptional service sets the mood right away. You can't go wrong with any item on their menu. A large variety of entrees; steak, seafood, vegetables, there is an item for any type of eater.
Highly recommend making a reservation as they do book up fast. Island Prime offers the full package to create the ultimate dining experience.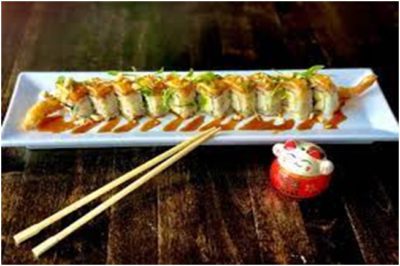 2. Nekosan
Best sushi in San Diego hands down. The freshest ingredients and the best service. Nekosan is located in La Jolla. Nekosan is a small and casual restaurant that shares a warm atmosphere. Their menu is an exquisite Japanese cuisine offering creative sushi rolls (the freshest I've had in San Diego), poke bowls, and sashimi. Nekosan also offers a variety of vegan items. This sushi spot is like no other in San Diego. If you are in the mood for delicious high quality fish and excellent service, Nekosan is the perfect place.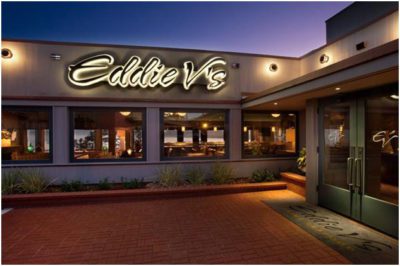 3. Eddie V's La Jolla
The Eddie V's in La Jolla (purposely specify the location) is a 5 star dining experience. The restaurant sits atop the cove of La Jolla overlooking the ocean and out to La Jolla Shores. Enjoy watching the eye catching sunsets and the kayakers in the ocean. Once the sun falls the view changes to the glistening ocean and moonlight.
The food is to die for and the service is lovely. The staff is friendly and truly enjoy enhancing your dining experience. Whether you grab a seat at the ocean view bar or dine on the rooftop you will enjoy every minute of your time at Eddie V's. Their food is fresh and cooked to perfection. The cocktails are amazing. This restaurant is great for special occasions or an intimate date night. Soak up every minute of your time at Eddie V's.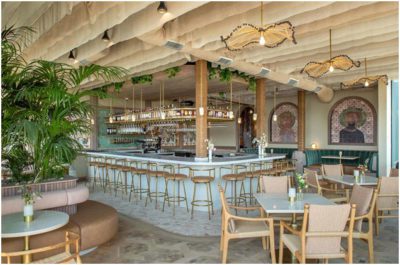 4. Waverly
Located in Cardiff By The Sea, Waverly is the new hot spot in the North County. Labeled as an American cuisine with a European influence the ambiance and food is like no other. Their specialty cocktails you will not see anywhere else. They have unique wines and liquor that create a fun experience for customers to enjoy. The chefs mastermind an array of creations that make you want to come back to eventually try them all. Whether you dine in for brunch, happy hour, or dinner their plates are made with fresh ingredients and delivered beautifully.
I highly recommend making a reservation and indulging in all the Waverly has to offer. There is so much to do in the central location and the views from the restaurant itself are great. The decor and design is beautiful and brings a breath of fresh air to North County. Waverly is a must visit on your list if you have not dined in already.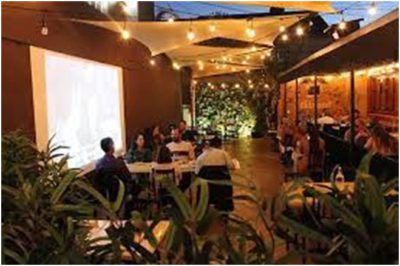 5. Enoteca Adriano
The freshest Italian food I have yet to try in San Diego. Enoteca Adriano is a small restaurant located in North Pacific Beach. A small and intimate restaurant, their food is made and created with a warm touch. Any pasta entree is heavenly. At Enoteca Adriano they make their pasta fresh in house and sauces. Majority of their ingredients they use in house are local and picked carefully from the best. They offer a small corkage fee which is great to bring your own bottle of vino but also have the option to choose any great wine from their extensive list. The restaurant offers a homey feel with a nice private outdoor patio. Enjoy and divulge in the dining experience at Enoteca Adriano.