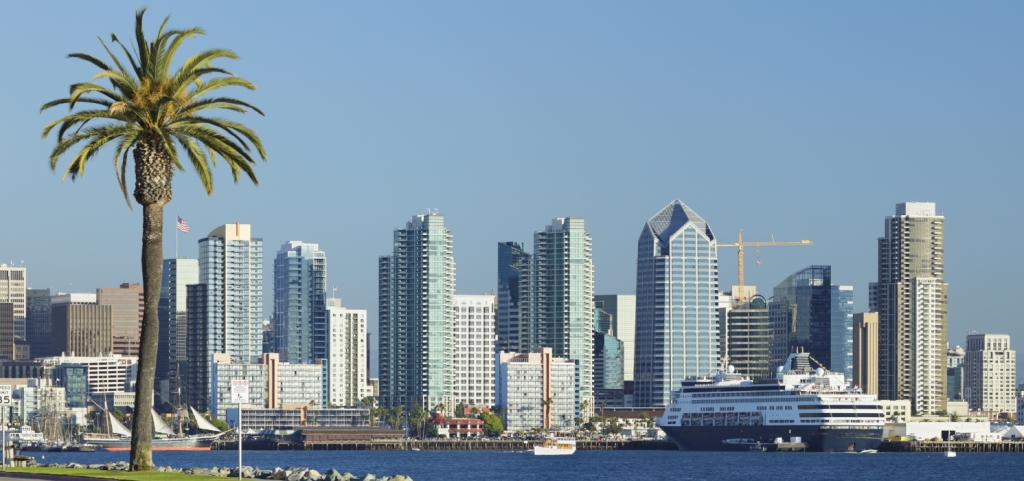 Property Management Services in San Diego, CA
Thank you for your interest in our property management services in San Diego, CA. We have been selling and managing real estate in San Diego, CA since 1988. You will find this is experience that will pay off for you.
We operate our business aggressively and detailed oriented; yet we are easy to work with. We have purposely limited our property management services to San Diego, CA so we can give each property the attention it needs.
We work with the best maintenance people in the business and at the best prices. You´ll benefit from volume discounting and our close supervision of the workers.
Following is a copy of our property management proposal for San Diego, CA. It should answer most of your questions regarding what we do and what we charge. If you have further questions please do not hesitate to call us.
We appreciate your interest and we look forward to working with you as your property manager in San Diego, CA. Call us for the best in San Diego property management!
Sincerely,
Mike Brunnhoelzl – Owner
---
Services Provided:
PROPERTY PREPARATION AND MAINTENANCE:

As one of the most experienced property management companies in San Diego, CA we know how to make a property presentable. We work with a large staff of reputable vendors that we have used for many years. In today's rental market we feel this is necessary in order to obtain quality tenants for quality rents. Keeping your investment maintained is keeping your investment's value up. Quality work at the best prices in San Diego property management.

MARKETING FOR TENANTS:

For rent sign up within 24 hrs.
Property immediately registered with U.S. Navy housing department giving access to all in-bound officers and enlisted men and women.
Property to be advertised for San Diego Property Management on our company website, Craigslist, Zillow, Trulia, Padmapper, and many more websites.
Business and after hours phone number in all advertising and prompt attention to prospective tenant calls.
We have an extensive referral network including real estate agents, past clients, and present clients.

TENANT SCREENING:

We have each interested prospective tenant complete a credit application. We order a credit and criminal report from our tenant screening bureau. If the report shows the prospective tenant meets our qualifications then we proceed to call and verify employment as well as current and past landlords. Once an applicant has passed our screening we give you (the homeowner) all the information so you can make your final decision to accept or decline the applicant.

WALK THROUGH AND DOCUMENTATION:

A walk through with each new tenant prior to move in will be conducted. The tenant is given a detailed walk through form to complete and return to us within 3 days. This document along with the signed rental agreement becomes part of the permanent file for future reference.

RENT AND DEPOSIT COLLECTION:

At the time of lease signing the security deposits is required to be paid in certified funds for owner's protection. At the time of move in, the rent is also due in certified funds. All rents are due on the 1st day of the month. There is a 5 day grace period. After the 5th day the tenant will be charged a 6% late fee. 3 day notices to pay or quit will be sent after the 5th. We have the fastest owner check processing in San Diego property management.

MONTHLY REPORTING:

Our accounting system relies on sophisticated property management software that provides easy to understand monthly statements. All statements include monthly and year to date information. All monies received from the homeowner or the tenant is placed in a Trust account and all disbursements are paid from that account. We can pay bills on your behalf, taxes, homeowners dues, mortgage, insurance, etc. There is no extra charge for this service. You will receive a check for your rent minus whatever deductions you have on your monthly statement.

REPAIRS:

We respond to tenants repair problems using professional, reasonably priced trades people experienced in San Diego Property Management. Per the management agreement we are pre authorized to make repairs up to $300. You will see work orders with your monthly statement. In an emergency we must act quickly. If you cannot be reached, we have all right to take care of it immediately. A 24 hr emergency phone number is given to each tenant so that repairs and problems can be handled quickly and efficiently. (As stated in the lease, tenants are required to get renters insurance.) With 30 years of experience in San Diego, we have a staff of highly qualified Maintenance Technicians to respond to property maintenance requests and emergencies. In addition to our in house Technicians, we have approved vendor/contractors who provide specialized trade experience including plumbing, electrical, mechanical, landscape, painting, asphalt and general contracting services.

DELINQUENCIES:

Aggressive rent collection procedures will be used at all times. Three day notices to pay or quit will be served to tenants at no charge to owner. Should an Unlawful Detainer action be required, we will represent owner in court at no additional charge. Total costs will be those billed by local legal office specializing in tenant evictions. We work with the most experienced law firm in San Diego, CA property management.

LEASING AND OCCUPANCY:

Our lease is undergoing continuous review to insure that it provides the most effective and comprehensive protection to the homeowner. In addition to the lease tenants sign a document containing our rules and regulations. These rules and regulations have been developed over the past years in management to insure that tenants are fully aware of their responsibilities.

MANAGEMENT FEE:

Our management fee for full service property management is 8% of the rental income. There are no hidden fees. We collect no fee until the rent is received. Unlike many other management firms we charge no account establishment fees. You will find our fee among the most competitive in San Diego, CA property management.

MARKET CONDITIONS:

You can call anytime and get up to date market conditions on your property, including what's for sale, what's in escrow, what's recently sold, and our opinion of what you could sell it for.

EXPERIENCE:

We have been a providing superior service for San Diego Property Management since 1988. We currently manage over 400 properties in the San Diego, CA area. References will gladly be provided upon request. Please call today and find out why we are one of the best property management companies in San Diego, CA.