Solana Beach
Population of 13,356
The perfect seaside city with an urban suburban mix feel. Solana Beach offers an abundance of attractions. Fletchers Cove, Tide Beach Park, and Seascape Surf are the three beaches that make up the coast of Solana Beach.
A few blocks up from Fletcher Cove Park, the Cedros Design District is known to locals and drawn to tourists for shopping, dining, enjoying art, and live music. The city hosts year round events for their residents and the public. Fiesta-Del-Sol is a major event that Solana Beach is known for along with Concerts-in-the-Park.
Solana Beach is also home to the train station, one of only three stations in San Diego County! The convenience of jumping on the coaster and going down the coast to Downtown San Diego or adventuring up North all the way to San Francisco is a wonderful feature to the city.
Most residents own their homes in Solana Beach. The demand for homes in this area is high, many sellers receive multiple offers on their homes just days on the market. With its top-rated public schools, low crime rate, quaint beaches and parks, Solana Beach is the ideal place to raise and maintain a family.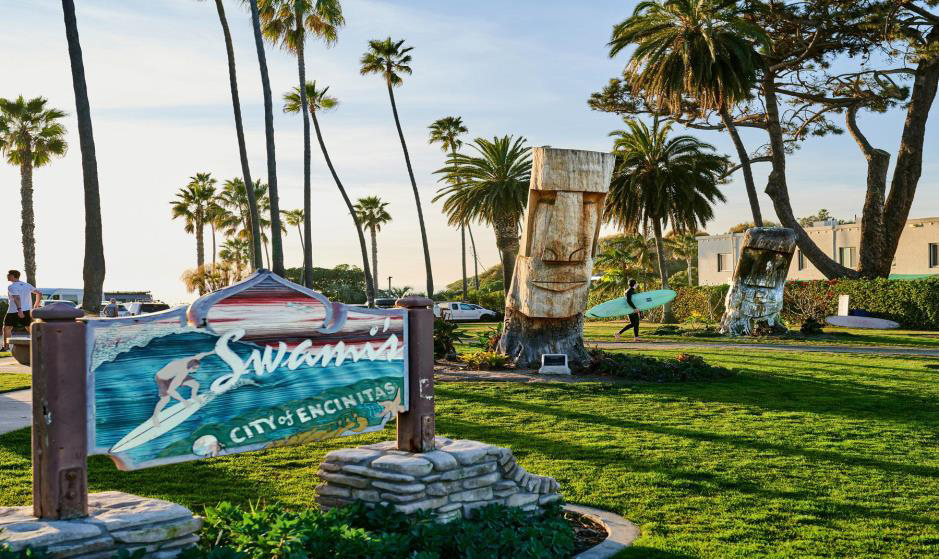 Encinitas
Population of 62,780
Encinitas is a vibrant city along the coastline, famously known for being one of the best surf towns. Besides being a surf town Encinitas has it all! Encinitas hosts an abundance of bars, restaurants, coffee shops, parks, and shopping. Encinitas can be divided into 5 sections; Old Encinitas, New Encinitas, Olivenhain, and Leucadia. Each area has a unique feature that makes Encinitas the right fit for just about anyone.
Old Encinitas holds the historic society along with surf areas with plenty of local shops. New Encinitas has golf courses, plenty of shopping, and a variety of larger homes. Olivenhain brings rural to the coast. Olivenhain consists mainly of single family homes and several horse-riding facilities. Leucadia has an energetic feel with lots of restaurants, bars, and art.
The public schools in Encinitas are highly rated. The real estate market is very competitive in this area and on average a home is said to sell in just 10 days. This delightful gem of a town can be called home to just about any family.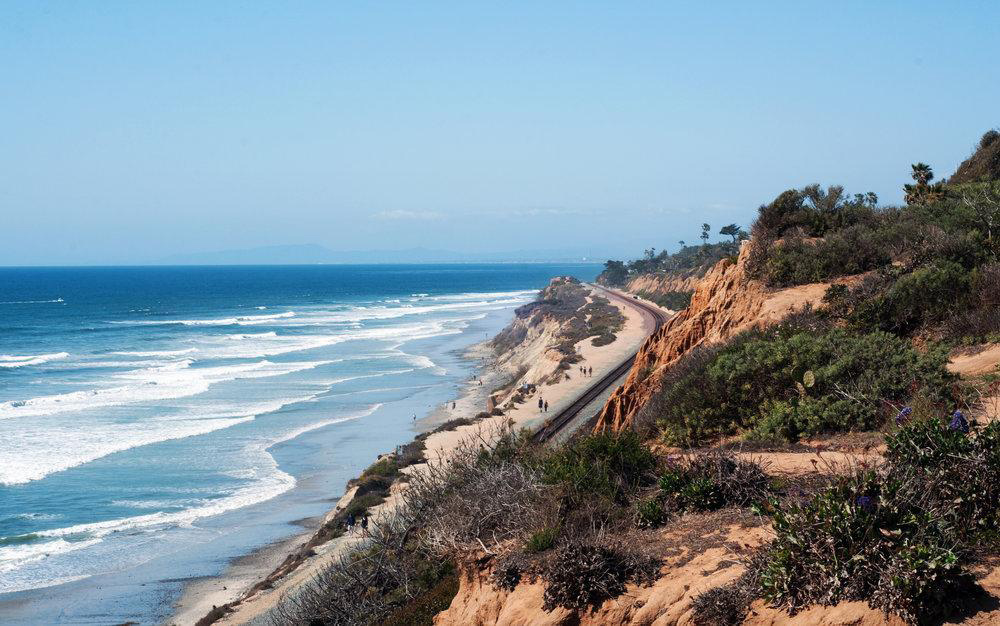 Del Mar
Population of 4,331
Del Mar is Spanish for "of the sea" or "by the sea." Del Mar is known for its gorgeous beaches. North and South Del Mar Beach is considered to be San Diego's finest. The long cliff-lined beaches bring a sense of exclusivity, breathtaking scenery and views. Many residents of Del Mar find themselves enjoying sunset strolls down the coast line, the shops and restaurants at Del Mar Plaza, and participating in the fun-filled summer activities. Del Mar is home to the Del Mar Races and the Del Mar Fair, with great views of the lights and entertainment in the summer. Enjoy having a picnic at Seagrove Park, taking your dog to Dog Beach, or grabbing Happy Hour and watching the sunset at Monarch.
Del Mar is a highly sought after, upscale area to reside. The Del Mar School District is dedicated to their students and education, with a top percentage graduation rate. The home appreciation has increased steadily over the last 10 years and is predicted to continuously increase. The perfect neighborhood with a stable housing market that provides a higher quality of life.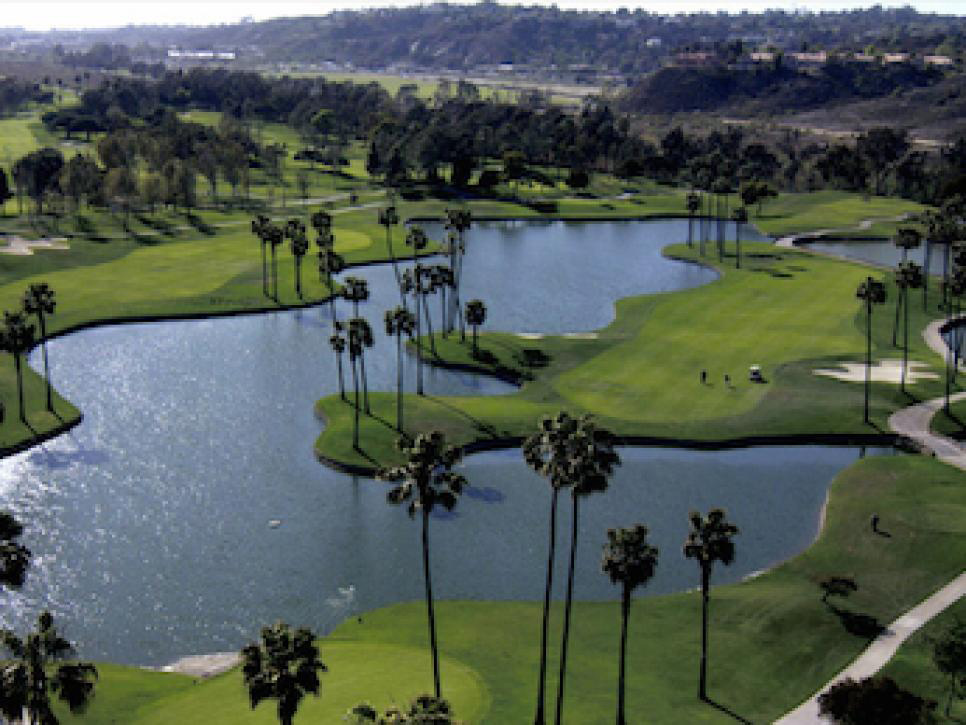 Rancho Santa Fe
Population of 2,510
San Diego's version of 'luxury' country-style living. Rancho Santa Fe was brought together by Bing Crosby, who hosted golf tournaments that included Hollywood Celebrities and Golf Professionals drawing crowds to the area. Rancho Santa Fe is known for their luxury homes and private estates.
Found east of the 5 freeway, the drive into Rancho Santa Fe sets the homes off the main path. Residents are able to indulge in the tranquility of the Rancho Santa Fe lifestyle while conveniently traveling to shopping malls, plazas, restaurants, and much more. Rancho Santa Fe is well kept from private property to community upkeep (ie. streets, landscaping, public areas).
Interested in joining a country club? Rancho Santa Fe is the perfect location to find some of the top, high-end country clubs. Residents tend to enjoy golf at one of the many luxury courses, play tennis, exercise, hike, ride horses, and much more.
The privacy and exclusivity comes at a price but does not sell short of the sophisticated lifestyle. Rancho Santa Fe is a pristine community with a lot of history.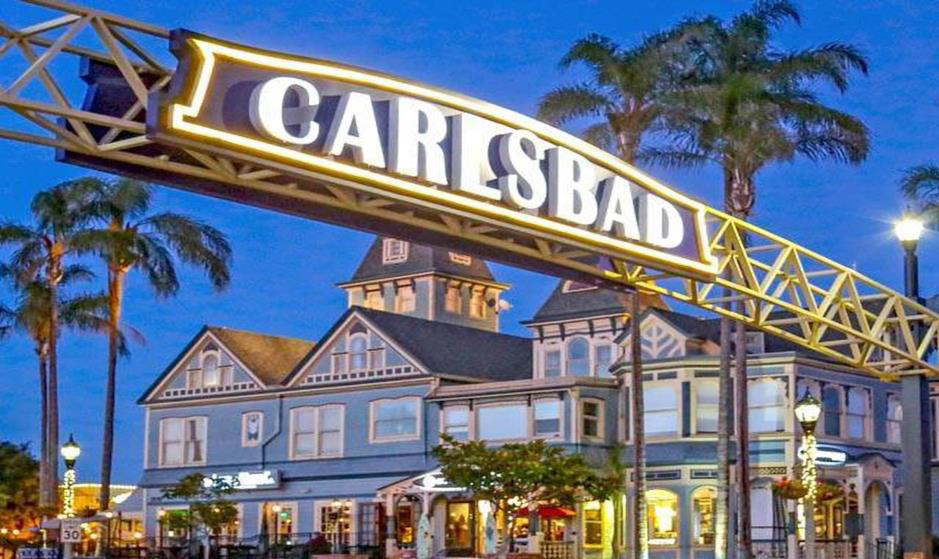 Carlsbad
Population of 112,000
Carlsbad known as "Village by the Sea" is a coastal neighborhood found in the Northern County of San Diego. Carlsbad has a laid back, beach vibe with a mix of glamour. The charm of Carlsbad appeals to all types of people and families.
Carlsbad is also home to a variety of businesses. In 2013, Google named Carlsbad the digital capital of California with the strongest online business community. The city of Carlsbad is also the golf manufacturing capital of the world. Many of the major golf companies: Taylor-Made, Adidas, and Calloway are all located in Carlsbad.
One of the most beautiful sights to see in Carlsbad are the flowers. The Flower Capital of the U.S. attract people every year to the city.
You can find luxury homes, upgraded townhomes, and affordable condos all in Carlsbad. The stable housing market, opportunities for business, and high graduation rates in Carlsbad is appealing to families and couples. Carlsbad is a great place for people looking to raise and maintain their family. With lots of opportunities, one of a kind attractions, and stable economy residents are happy with having a little bit of everything.